<! -- m -->http://society.firefox.sina.com/18/0422... X30HS.html<! -- m -->
Ocean network - Guangzhou daily Author: Wang Xiaochen

recently, the Supreme People's court made a judiciary about divorce disputes The data thematic report is out of the oven. When many 80s were still fighting against the label of "leftover men and women", the first group of 90 people joined the divorce army.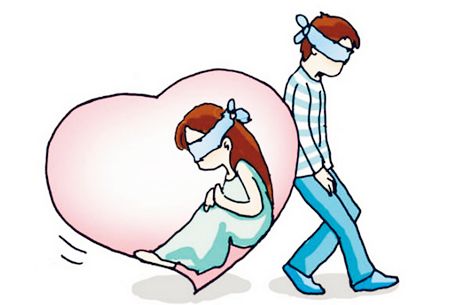 remember in the film "33 days of love lost", there is a summary of the two generations of different views of marriage and love: "our people in that age, treat marriage like a refrigerator, the bad is repeated, always thinking of the fridge repaired. Unlike your young people, they always want to change when they are bad. Recently, the life newspaper reporters interviewed, from lawyers and marriage counselors, to understand the story of the ice city 90's flash marriage.

honeymoon with her mother's mother-in-law did not finish the argument to divorce

Yang Yanghe little army married last October, after the wedding banquet, the two people plan to go to the honeymoon in Europe. They are all born in the 1990s, and are all single children. Their ability to take care of themselves is very poor. Everything in the wedding banquet is handled by the competent mother-in-law. The young couple often forget everything. The mother-in-law Wang is really not sure about their honeymoon trip. After their son's daughter-in-law agrees, they go with them.

however, Yang did not find a big problem after going abroad. Travel in Europe, like all kinds of luxury bags, clothes, she has long wanted to buy, buy, buy, open happy crazy shopping mode. However, as soon as she saw her daughter-in-law shopping, Mrs. Wang was very unhappy. Every time, her husband always stood by her mother and took care of her mother's feelings. "Say I shopping madness, in fact, my mother-in-law bought a lot, more annoying is, my husband this time, always help his mother to take things, I threw a lot of things in the back."

and in Yangyang's view, honeymoon trip should have been a happy time for their little couple, but the mother-in-law had to plug in everything. "In the journey, where to play, what to eat, is the mother-in-law take up the idea, the husband will say 'yes, good, do', is a mother treasure, no one's own ideas, which makes me very uncomfortable." Yang Yang said.

to Paris to visit, Yang Yang in a high-end light green curtains, the mother-in-law does not like the color, and said that their new house curtains are new, do not agree to buy. Her husband also stood on his mother's side, saying that Yang was spending money in a mess. The result was that the little husband and wife were arguing. The honeymoon did not finish, and the Yang Yang ended the trip ahead of time. After returning home, she put forward a divorce under the support of her mother.

"I was in communication with the little army. He said," my mother said, "his wife and her mother-in-law had a contradiction, and he was only able to hide, or let my daughter bear it. The daughter was the apple of her eye at the mother's house. At first, it was because the little army was good enough to let my daughter marry her. But after she marries her, she will get angry. "Long pain is better than short pain." The mother of Yang Yang said. At the beginning of this year, Yang Yanghe's small army handled the divorce procedure.