Reprinted from http://house.ifeng.com/bieshuhaozhai/detail_2012_11/07/18913083_3.shtml

[b]0 for many years, thousands of anime models, Titanic cruise ship, aircraft carrier, tank and other models are full of [/b]


reach. File
Name: the Yellow River
age: 38 years old
native place: Chongqing south bank
career: model shop owner
hobby: obsessed with animation model, love science fiction film
life motto: interest become work, live a wonderful
life attitude: stick to what you like, stick on, and get everyone Appreciation and recognition is a pleasant and happy thing.
for the model, he chose the decorating profession, studied art, and design ideas; then he quit his job and started a studio. In order to have a family, he bought a house, designed it as a capsule, and became a model fan.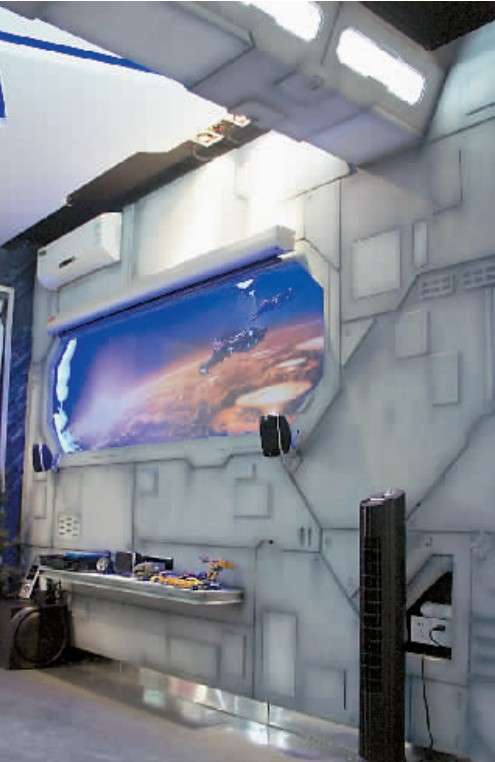 install home into space Fort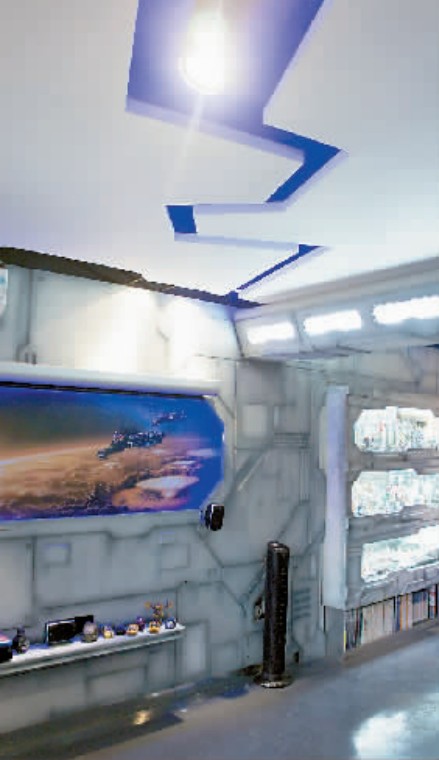 pack home into space fortress
[b] open model store [/b][b] failed to come back to [/b]
"when I was in University, I decided to choose decorating specialty." In order to make his mold making technology more mature and more stable in color control, he resolutely chose Decoration Specialty.
after graduating from University, the Yellow River worked as a voice controller in a hotel. His salary in the first month was 600 yuan. He spent more than 100 yuan buying a Ferrari model and splicing and coloring himself. Since then, he has spent a lot of money buying models on the Internet and model stores, taking them home and assembling them.
"I often go to work to think about how to make models." In 2001, because of the love model, the Yellow River opened a model shop in Guanyin rock in Yuzhong, and it closed in less than half a year. "Only by doing business with interest can we fail."
there is no model in the Yellow River. In 2007, the unit was restructured, and he made up his mind to go on his own and start a business of foundry and production models.