<! -- m -->http://gongyi.ifeng.com/a/20151204/41517533_0.shtml<! -- m -->


"fruit brother" Wang Liangming talked about the poor donation for the poor The children were happy to laugh at the dream when they were at school (photo taken in December 2nd).

12 2, a reporter visited Wang Liangming, the owner of bright fruit shop in Shanxi engineering and Technology College, Yangquan, known as "fruit brother". In the end of November,

7 donated more than 10 yuan to the hope project to donate 10 thousand yuan to the hope project. Less than 20 square meters of fruit shops are separated out of a narrow area, a small bed and a kitchen stove, a bed with a partition of two layers, at night after the apportion, here is Wang Liangming and his wife Jia Runming and son Wang Shuai's "home".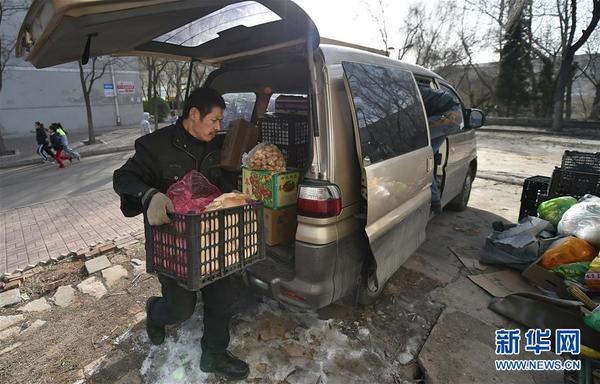 no matter the question, donate ten thousand Yuan Wang bright to carry the fruit. Xinhua News Agency (Cao Yang)

2015 February 10th, Xinhua News Agency issued a manuscript "Shanxi Yangquan fruit brother": 7 years for the project to donate 100 thousand hard money, "reports of the kindness of the society, causing widespread concern in the society.

many people praise him heartily, some people also question. "People and people have different ideas. Doing things can't care what others think." Wang Liangming is very light on these questions.

Wang Liangming (left) collate fruit in the store (photo taken in December 2nd). Xinhua News Community (Cao Yang)