Part of the remittances to the students from http://gongyi.ifeng.com/news/detail_2013_09/27/29933397_0.shtml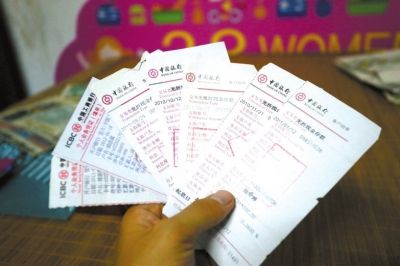 week and the room.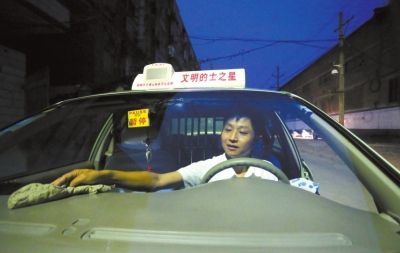 in the early morning, Zhou and Fang cleaned the car under the streetlights.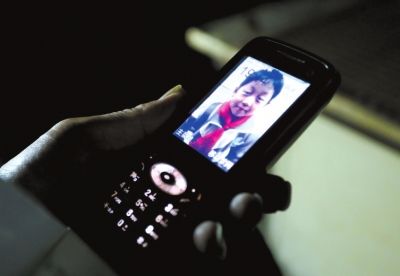 the photo of the son of a mobile phone is his usual care.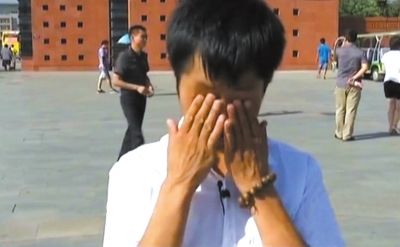 after sending the students to the school, Zhou and the room reminiscent of their own childhood, they can not help tears. CCTV screenshot

Zhou and Fang is a Zhengzhou's taxi. Over the past 6 years, he spent more than 100 thousand yuan to help 10 poor students round the university dream, and his monthly income is only 2000 yuan, and so far there is still a debt. When he talked about his studies, he was very pleased, but when he talked about his wife and children, he was silent with tears in his eyes.

debt funded 10 college students

40 year old Zhou and room, the young parents died, 12 years old in the street, after being adopted by a good husband and wife, for him to study to junior high school, so he learned to be grateful.

drove a taxi for 8 years, and he developed a habit that he never charges any time he meets a disabled person or a taxi driver with difficulty. In

2008, Zhou and Fang saw in the newspaper that many students in Chongqing were out of school because of their poor family conditions, which touched him very much, and since then, he decided to start his way of learning. Over the past 6 years, Zhou and Fang have subsidized 10 college students, and 3 are currently subsidized. Every month, he will give money to the poor students' bank cards, which is less than 200 yuan per month, and more than 500 to 1000 yuan. "They can live a little tighter, but their living expenses can not be broken."

talking to colleagues to borrow money, Zhou and the room always remember to pay back the money, as soon as I think of the call to the colleague, I am sorry, "one money is still, I can't do it."

, however, knowing that Zhou and Fang borrowed money for public welfare, his colleagues were very supportive, and some people simply did not need to repay him.

among the Zhou and room funded students, the most painful thing was Yao Chunxia, from Xinmi, Henan, who, like Zhou and the house, was also a child who lost his parents for adoption. Because of the heavy burden at home, she could not afford to pay for her college life. Zhou and Fang learned about this and spent her monthly living expenses until now. Zhou and Fang said, "I can feel deeply that it is not easy for rural children to enter the University. What kind of a bitter child is it?"



you know Zhou and Fang know that, although he has funded so many students, but he is very "stingy", familiar with him, "to make others look hard to bear."

the reporter saw Zhou and room 9 o'clock. Zhou and Fang said he had not had time to eat breakfast. He said, he picked up half of the pancake in front of the car, and all had been dregs. Obviously this was the rest of the day. Chou and his room chew and drink water, and his mouth says, "quite fragrant!"

in the Chou and room less than 10 square meters of the joint rent room, only a hard plate bed, the corner is stacked with a large number of empty plastic bottles, he said, "pick it back to fill the point of life."

cabinet, his clothes are very few, mostly work clothes, two jeans have been washed white, and patch. There is also a striped shirt hanging on the clothesline, which is carefully looked at and patched. "These clothes have been made for many years, and the sewing shops are very meticulous. They do not affect the appearance, they are comfortable to wear." Zhou and Fang said.

6 years of assistance to the family of family

Zhou and the house in Xinmi has a harmonious family, the wife Wang Lijuan is the head of the local hospital, the son is 10 years old. "When my father's attending doctor saw me filial piety, he introduced me to the daughter of a proper nurse."

Zhou and Fang drove taxis in Zhengzhou and separated from their families. Although it has only 2000 yuan a month, he has spent more than 100 thousand yuan on the cost of spending money on college students for 6 years, until now there are more than 9000 yuan in arrears.

, so the burden on the family falls on the wife. Chou and his house remitted 800 yuan to their families for the first month, and bought the most expensive clothes for their wives, but only 200 yuan. Speaking of his family, Zhou and his room were silent many times, with tears in his eyes.

"at the beginning, my daughter-in-law also complained to me that I didn't care about family, but finally supported me. She knew I was this kind of character." Zhou and Fang said. "I want to get my family to Zhengzhou, but the house is too small to buy a house in Zhengzhou, and do not want my family to suffer."

to help more children round college dream

the week and room with the care of the good people from a young society. The dream of this life is to help more people as much as you can. The hardship of childhood hones his strong character. He wants to use his work to help the children who can't afford to study. Because of his poor family, he has not been able to go to college. Now it is gratifying to see the children of the poor walk into the university campus.

"whether in material or spiritual, as long as they have the need, I will help these children unshirkable, I do not pay back, only hope they can become more people to do good."